Sabyinyo
An impactful combination of world-class lodge and community force driving socio-economic development and conservation, Wilderness Sabyinyo nestles in the foothills of the mist-shrouded Virunga Massif, a chain of eight immense volcanoes, which straddle three countries.
Set on a lush 10.78-hectare property (26.64 acres), Sabyinyo invites you in with its dramatic backdrop of the misty volcanoes which gave the lodge its name – Sabyinyo means old man's teeth in Kinyarwanda. Here guests can get close to the stories of the land, the wilderness, and the communities. And venture out to encounter our beloved mountain gorillas.
As a pioneer in mountain gorilla conservation tourism, Sabyinyo is Rwanda's first-ever community-owned lodge – operated by Wilderness, but owned by the SACOLA community trust in partnership with the African Wildlife Foundation (AWF) and the International Gorilla Conservation (IGCP). Guests at Sabyinyo are encouraged to engage with the community and learn more about how the lodge started Rwanda's impactful mountain gorilla tourism.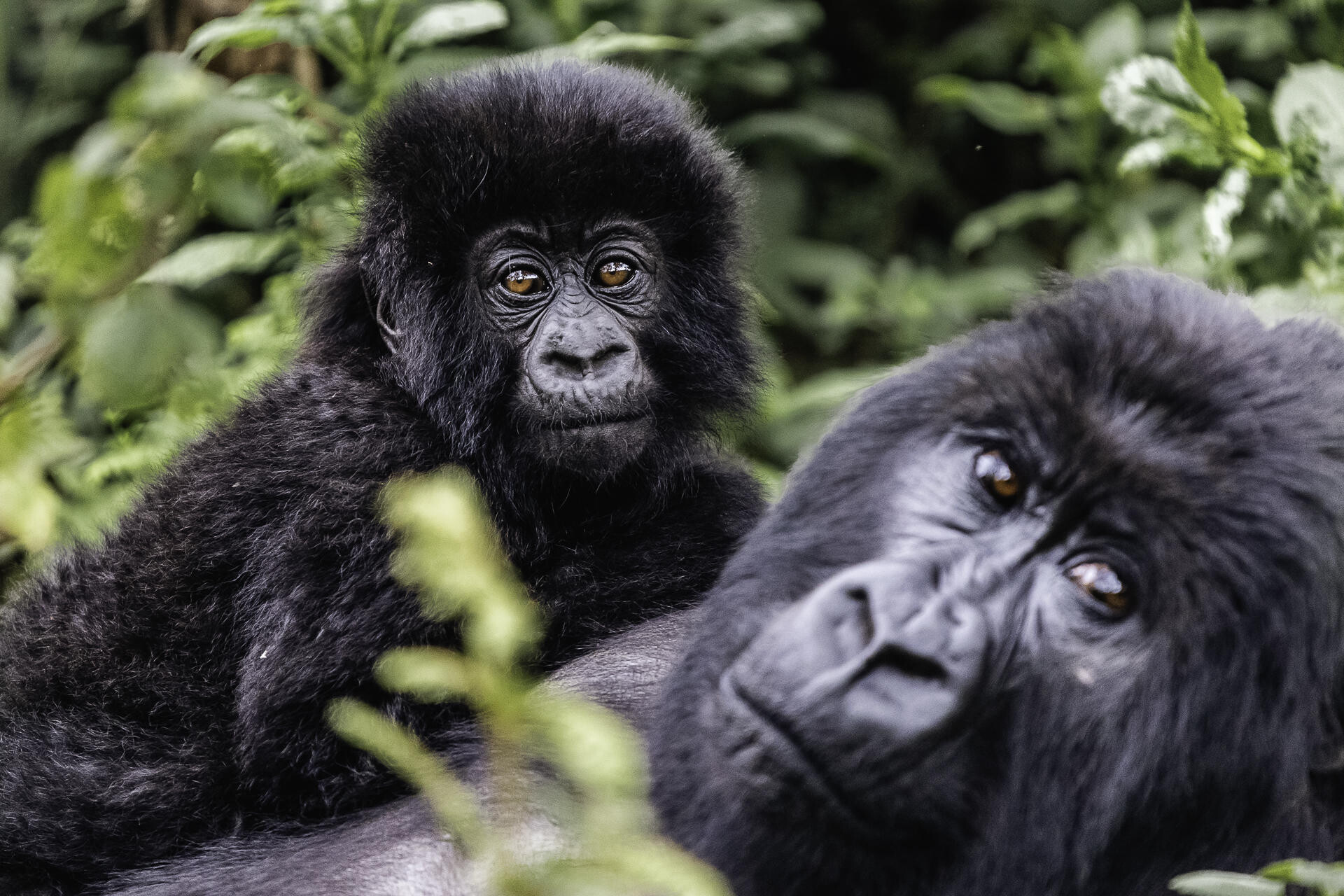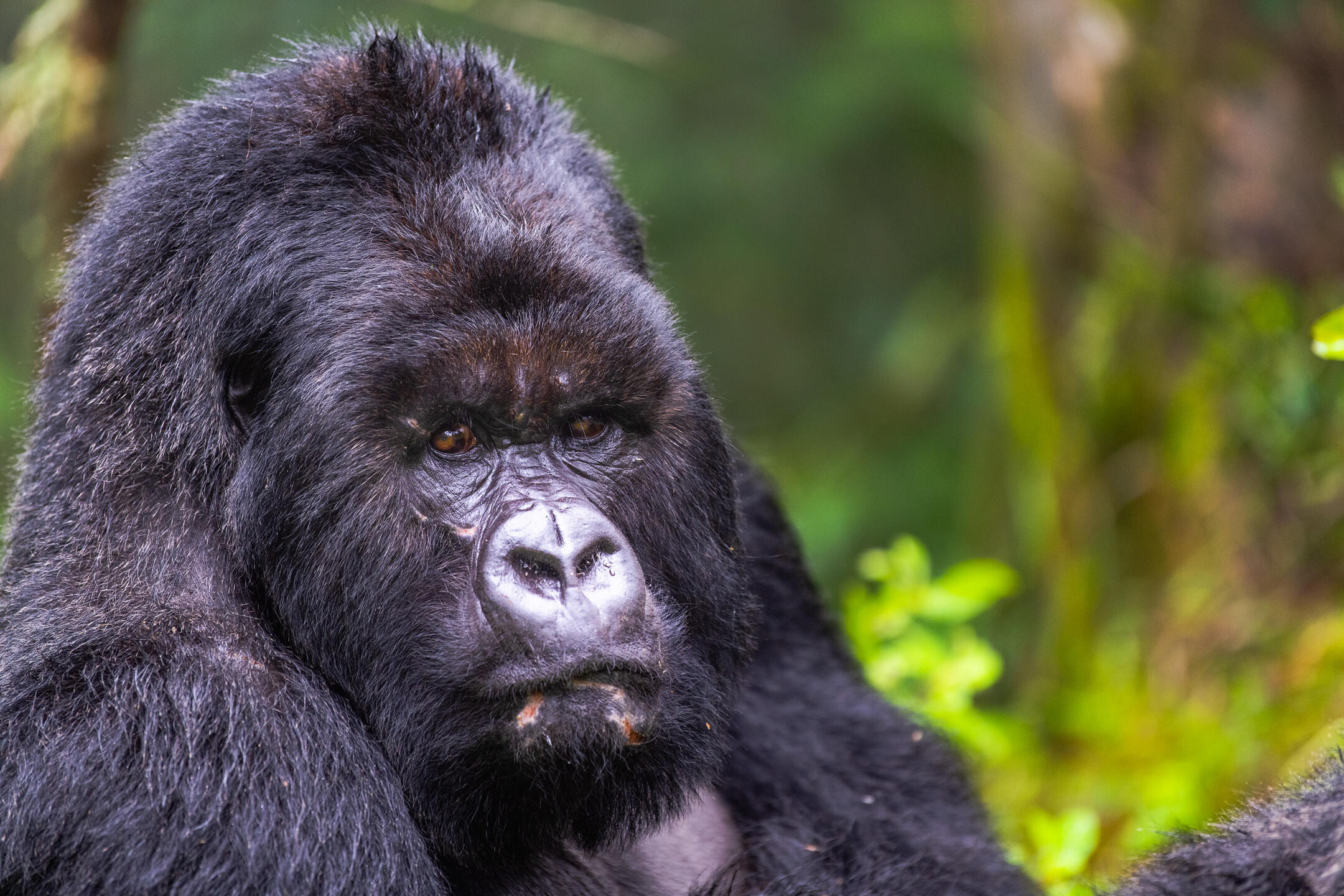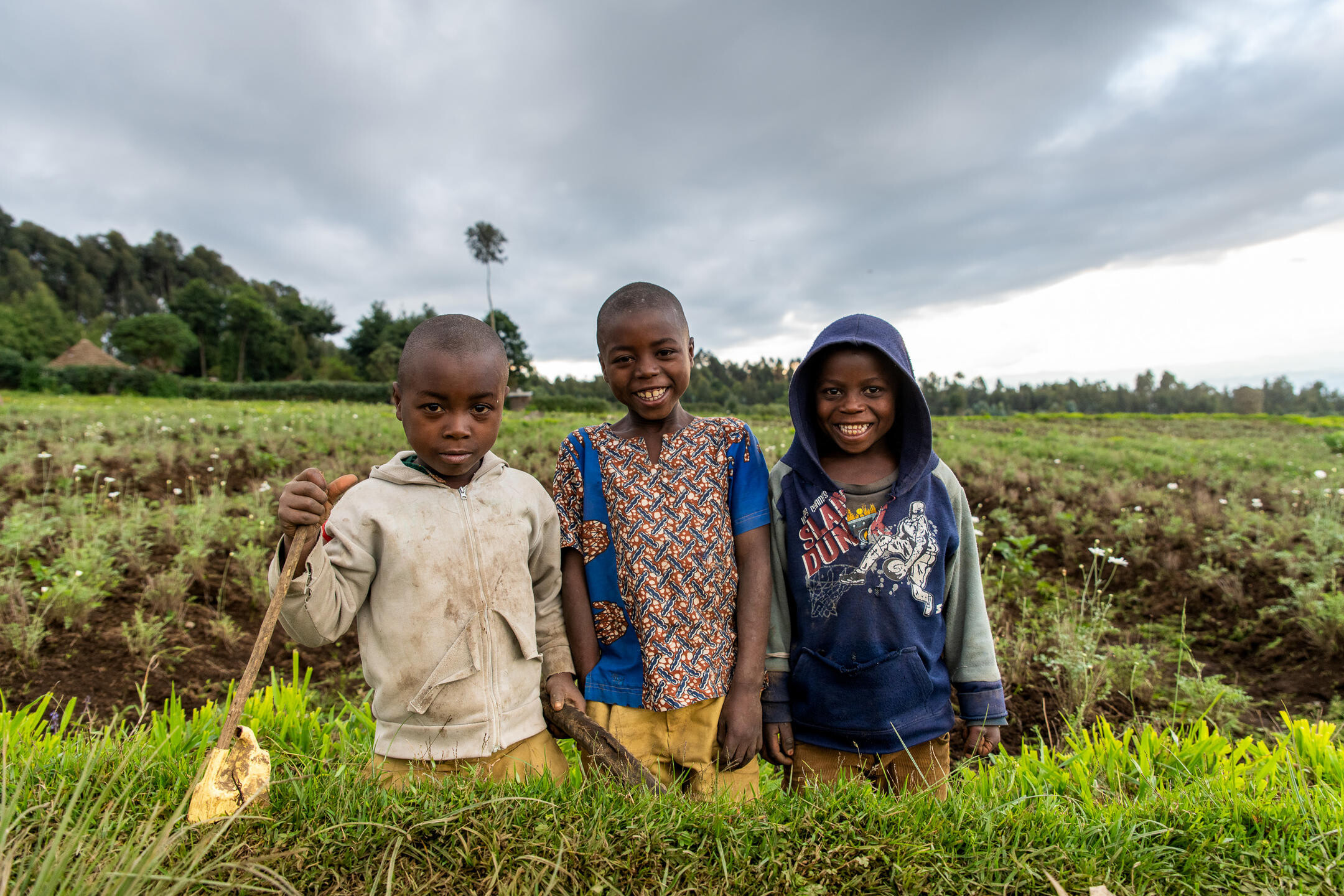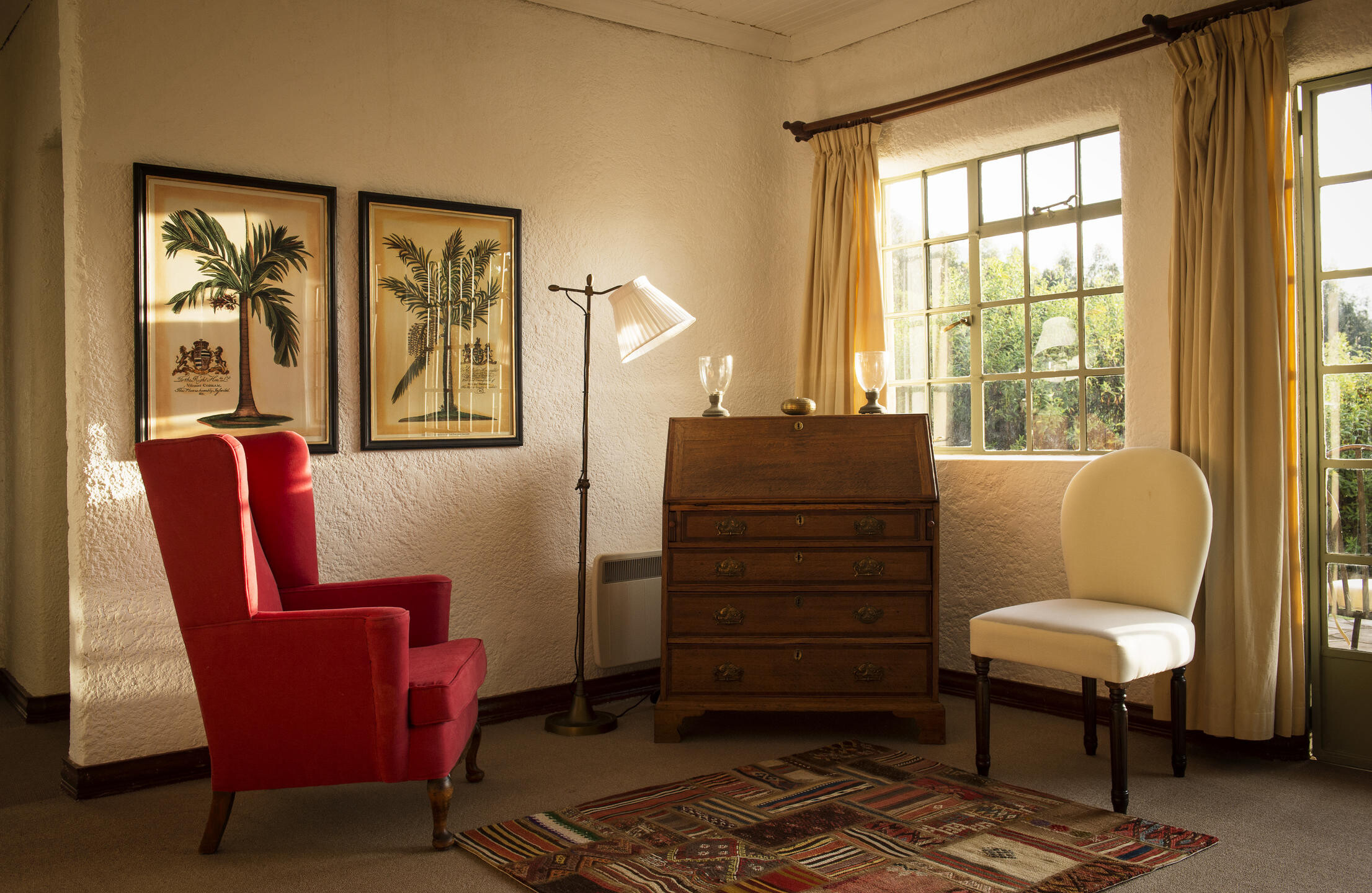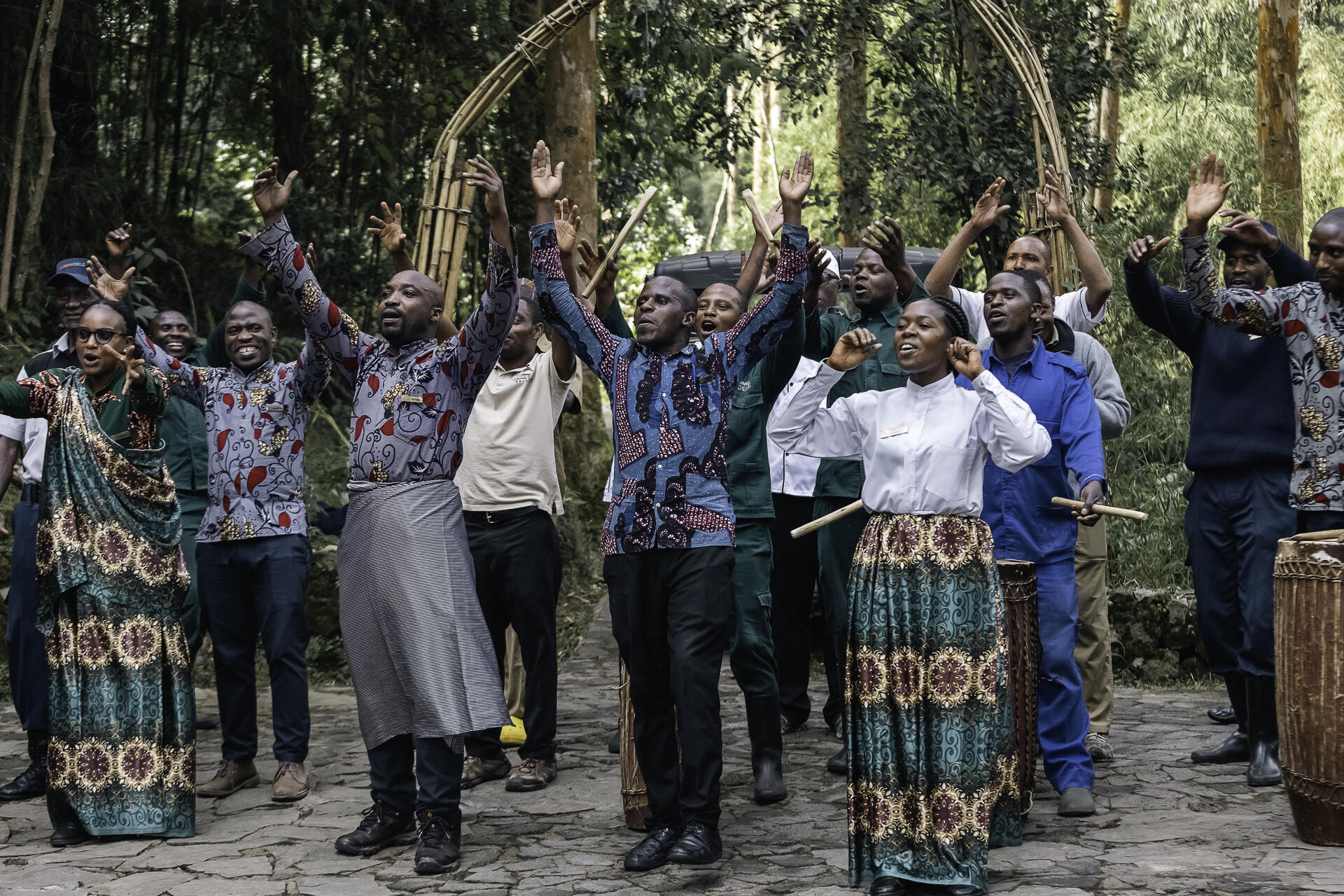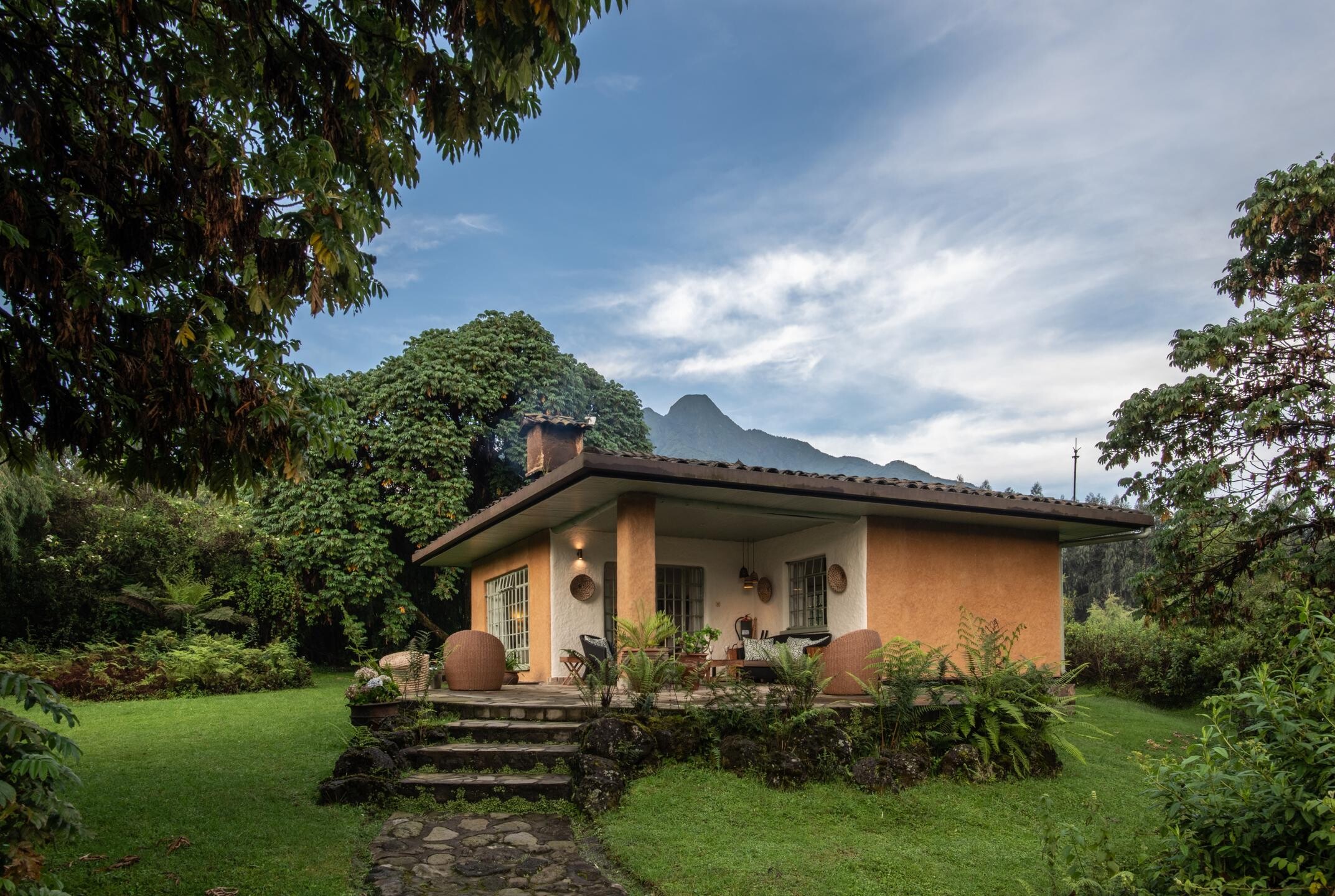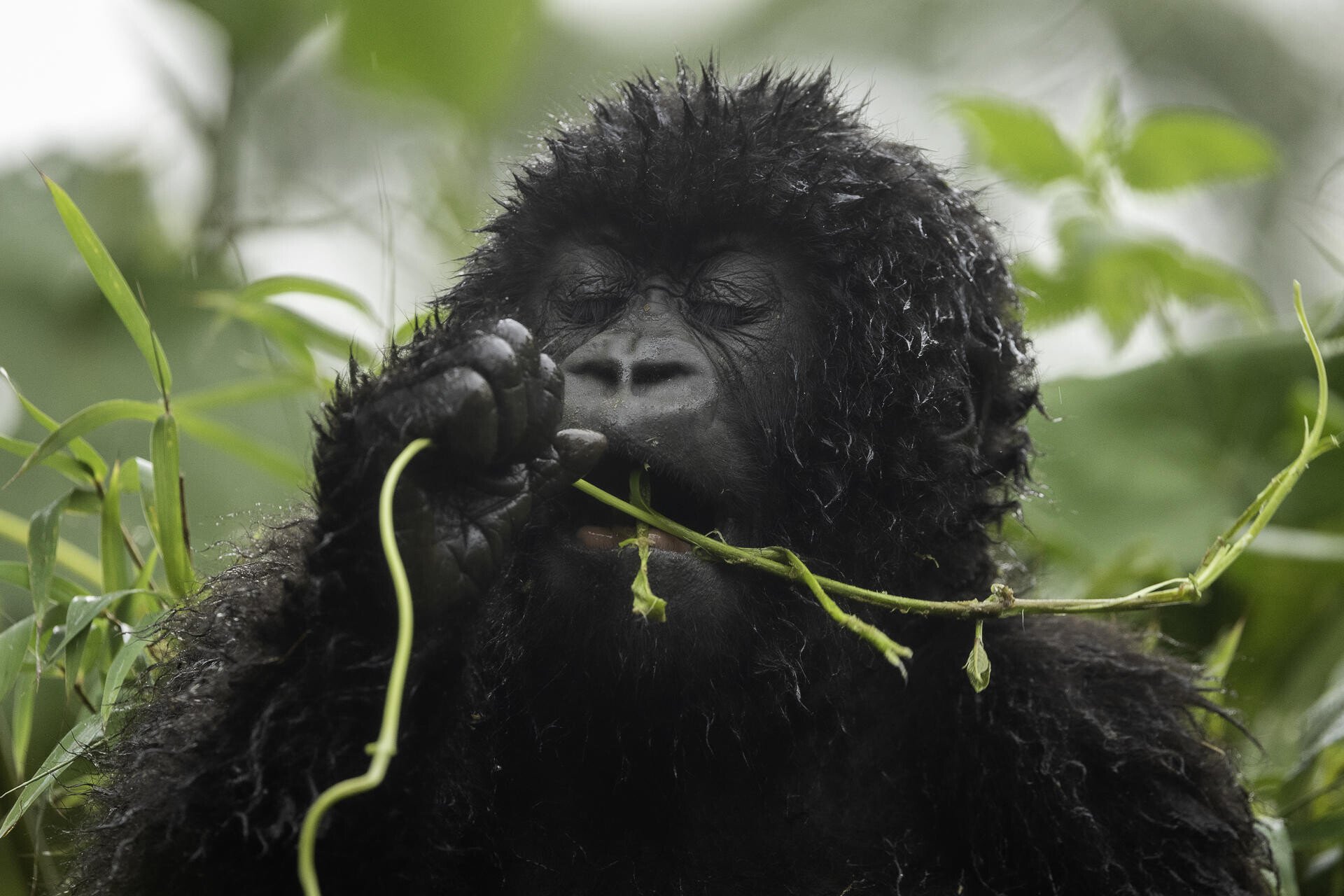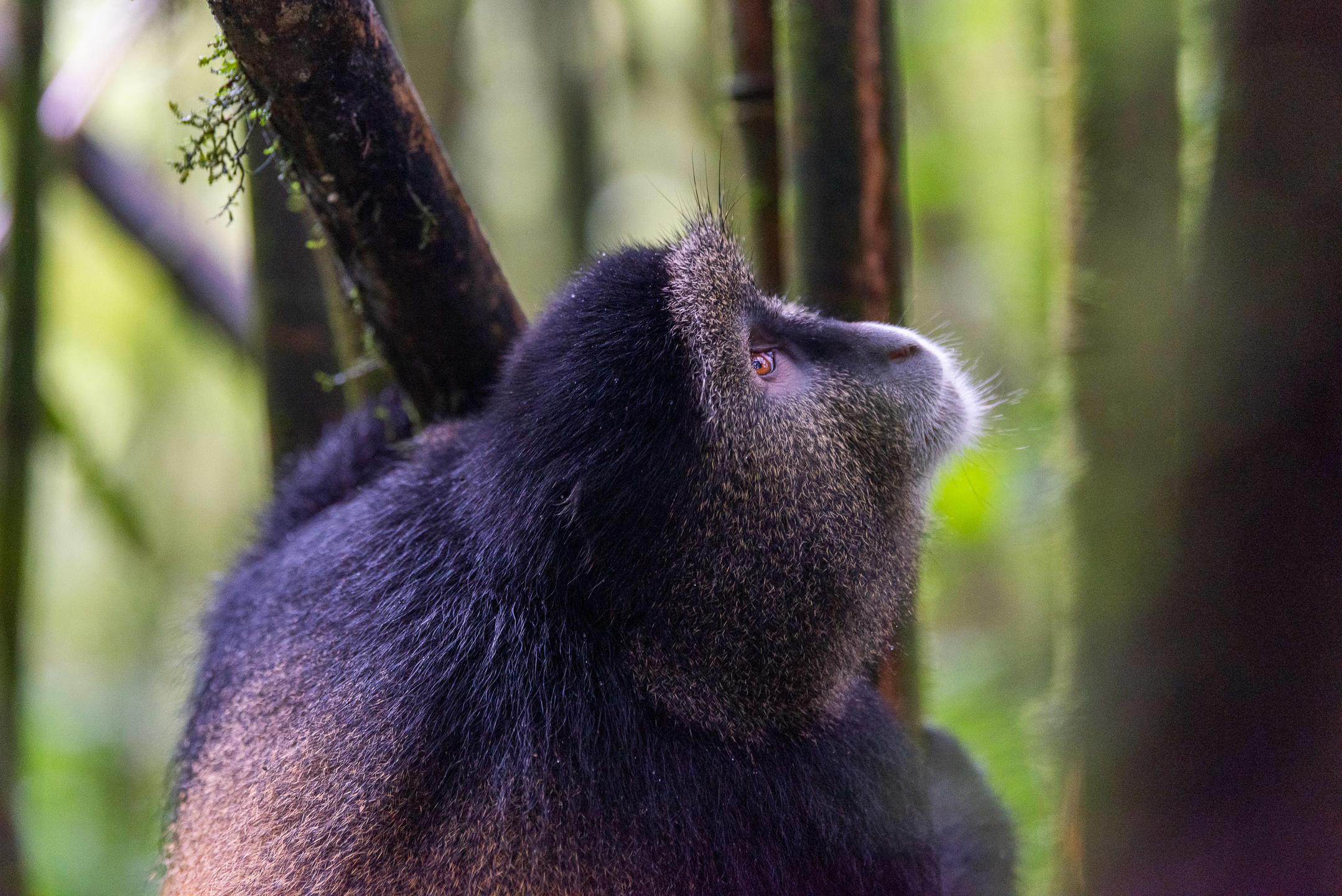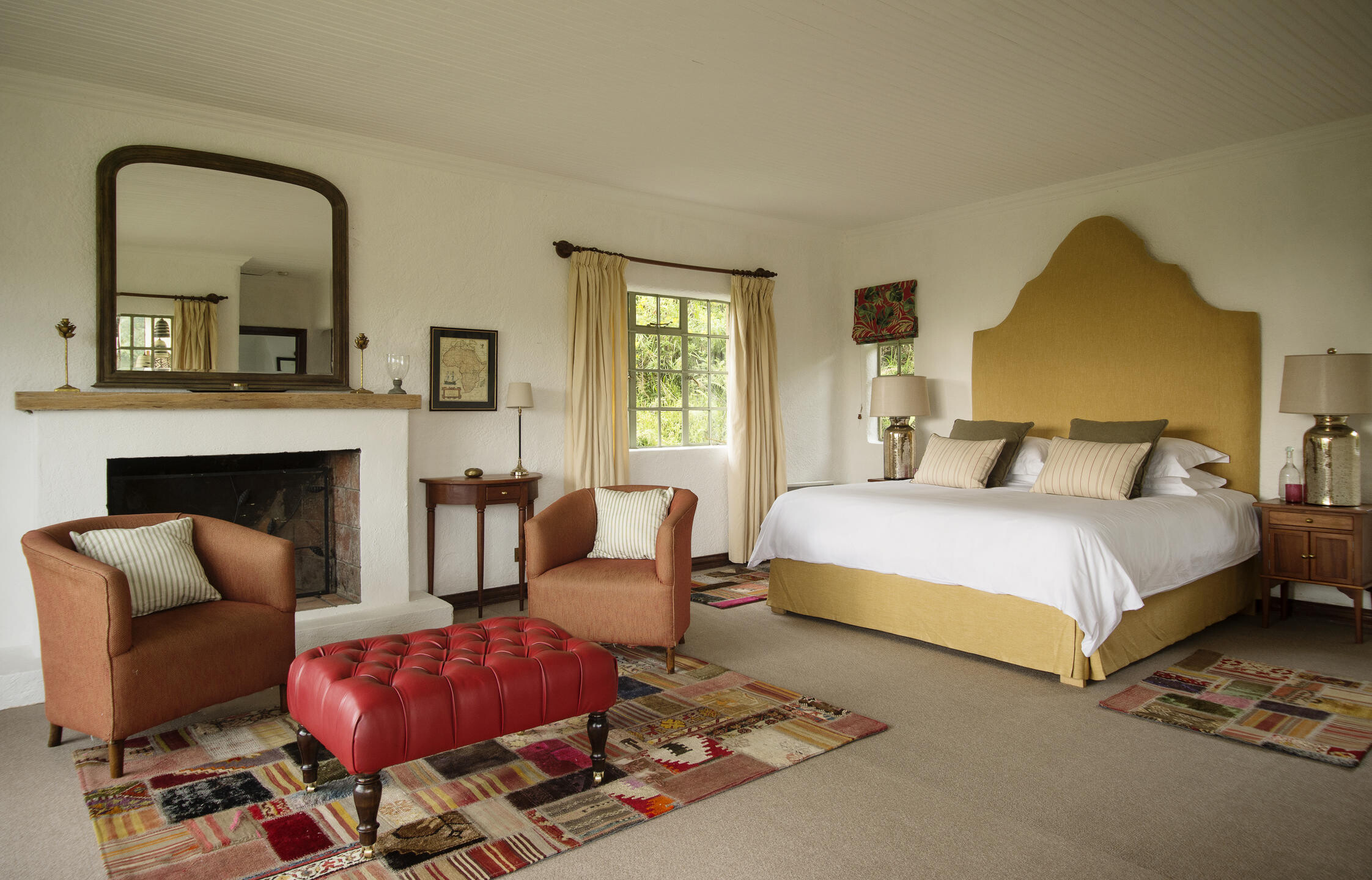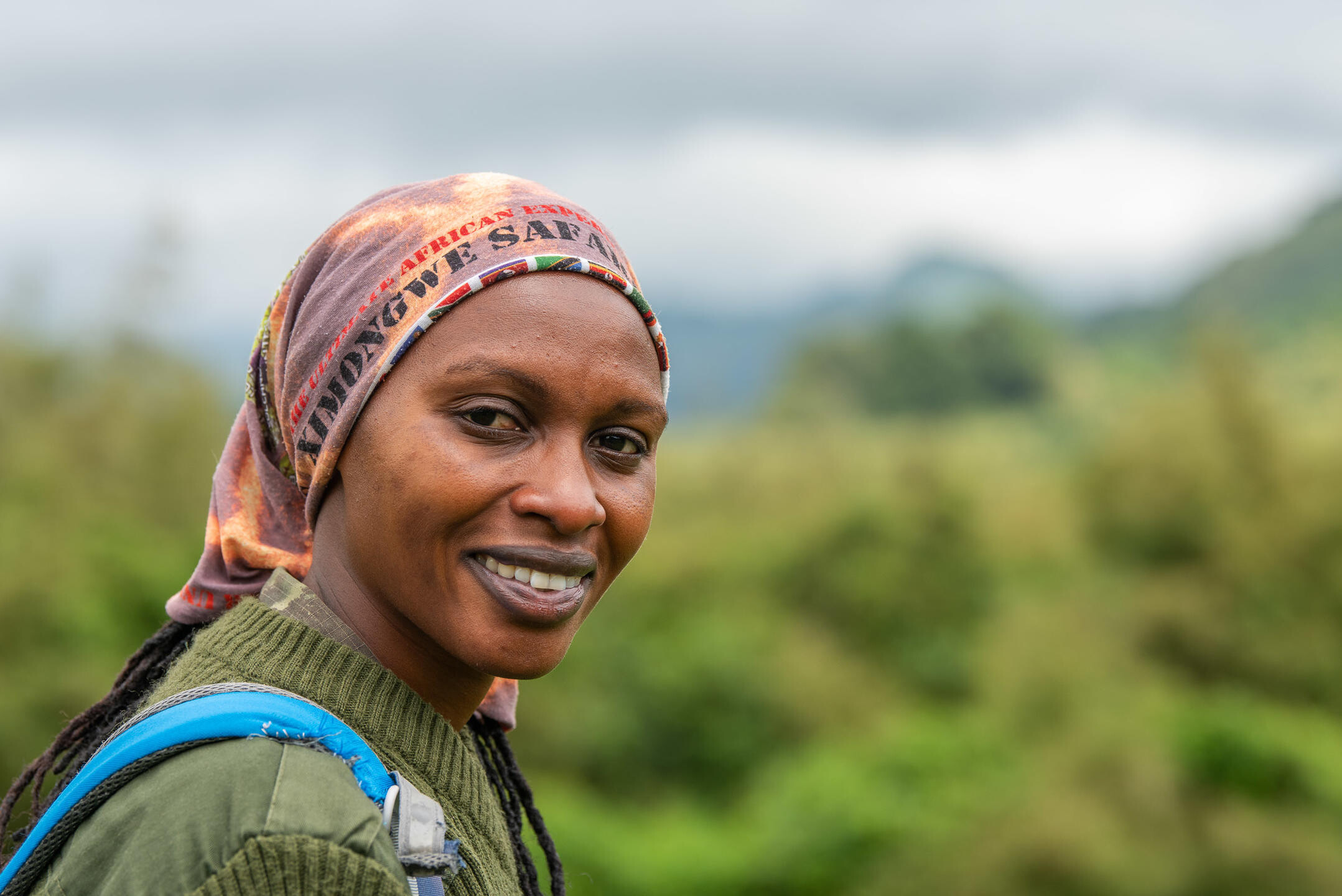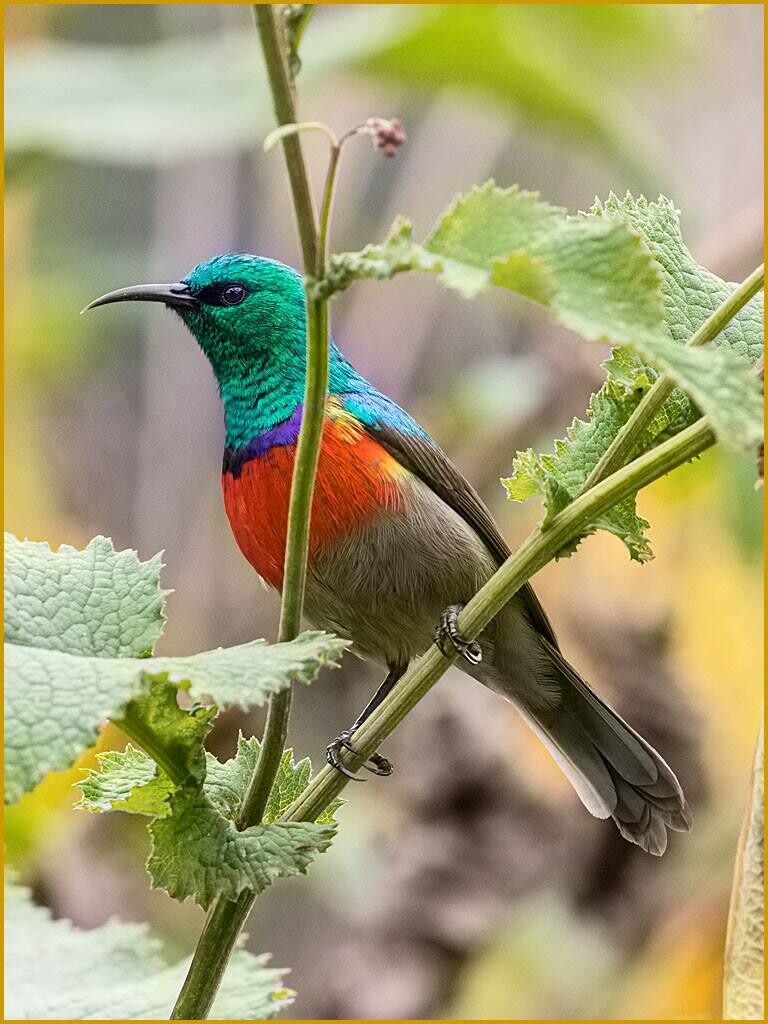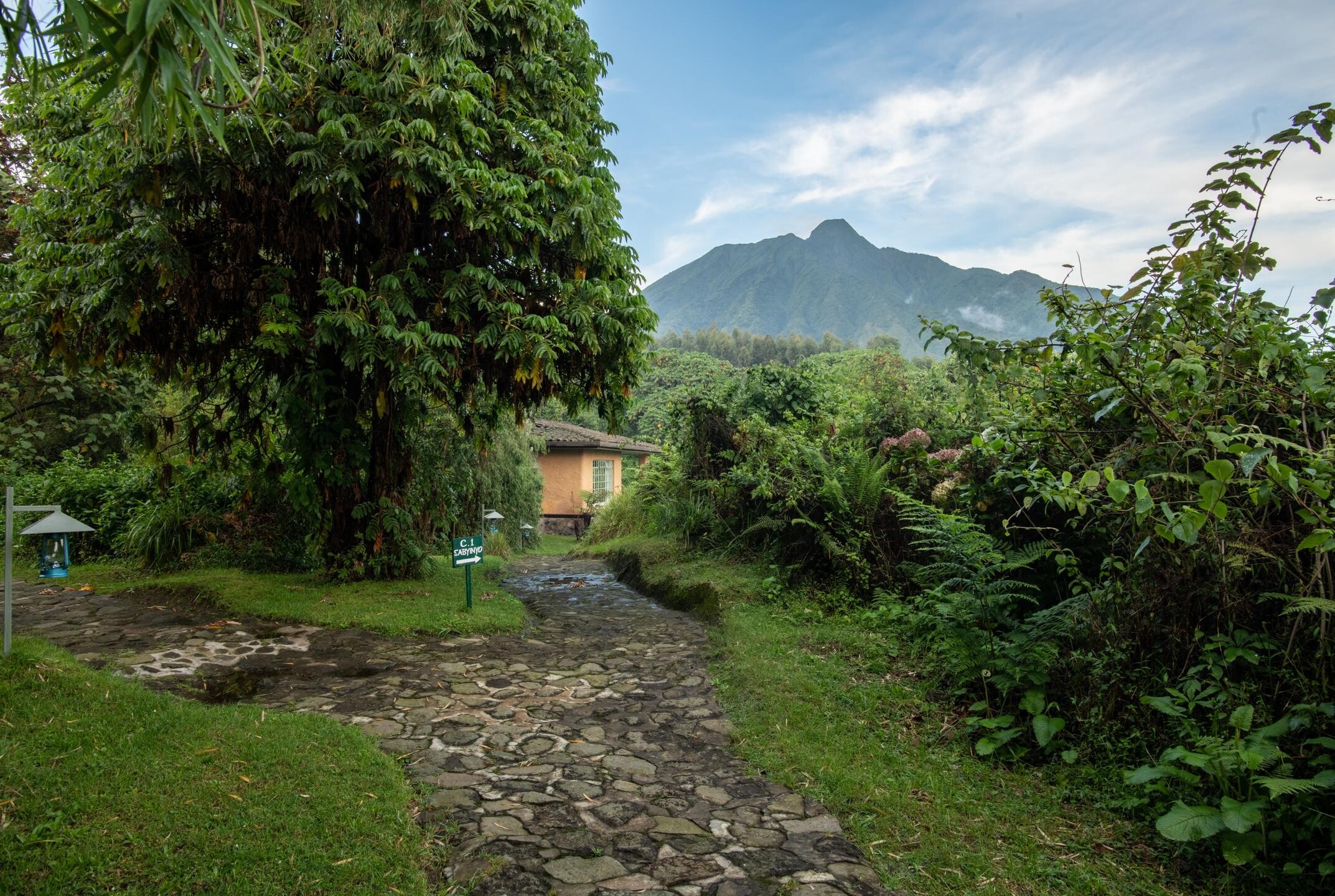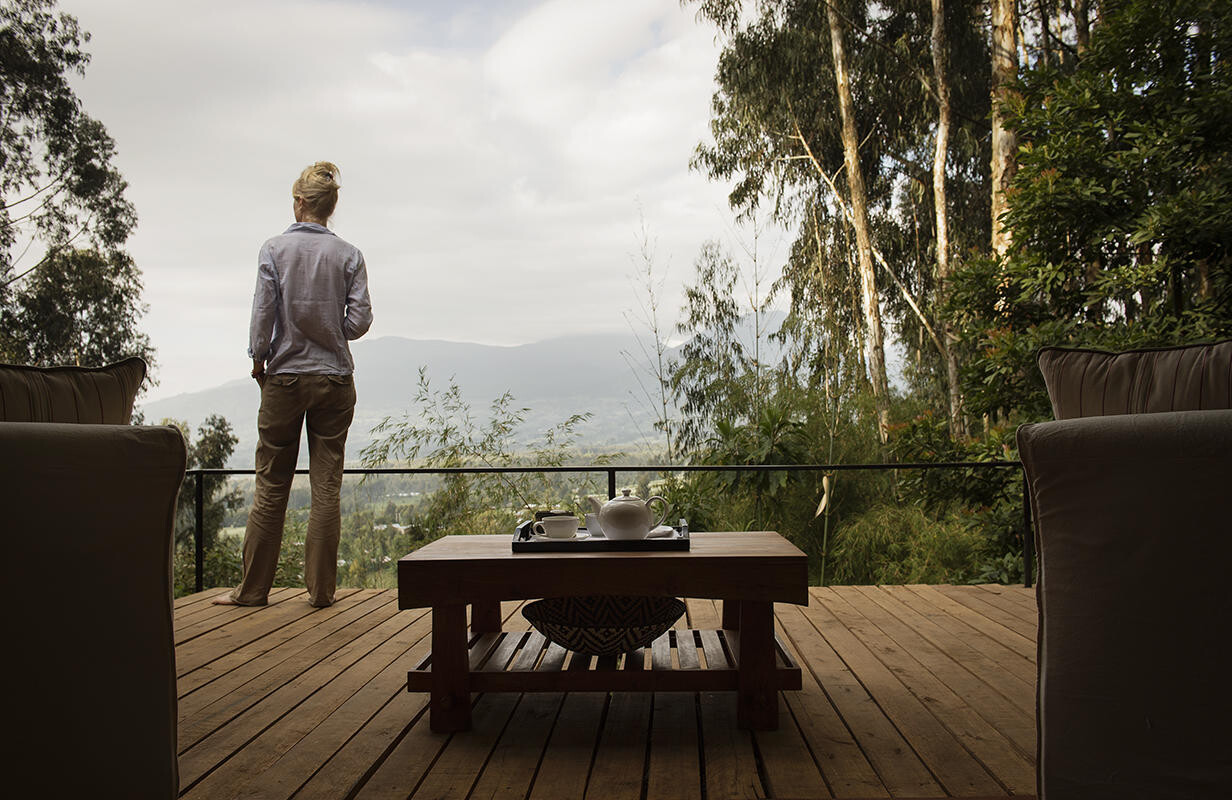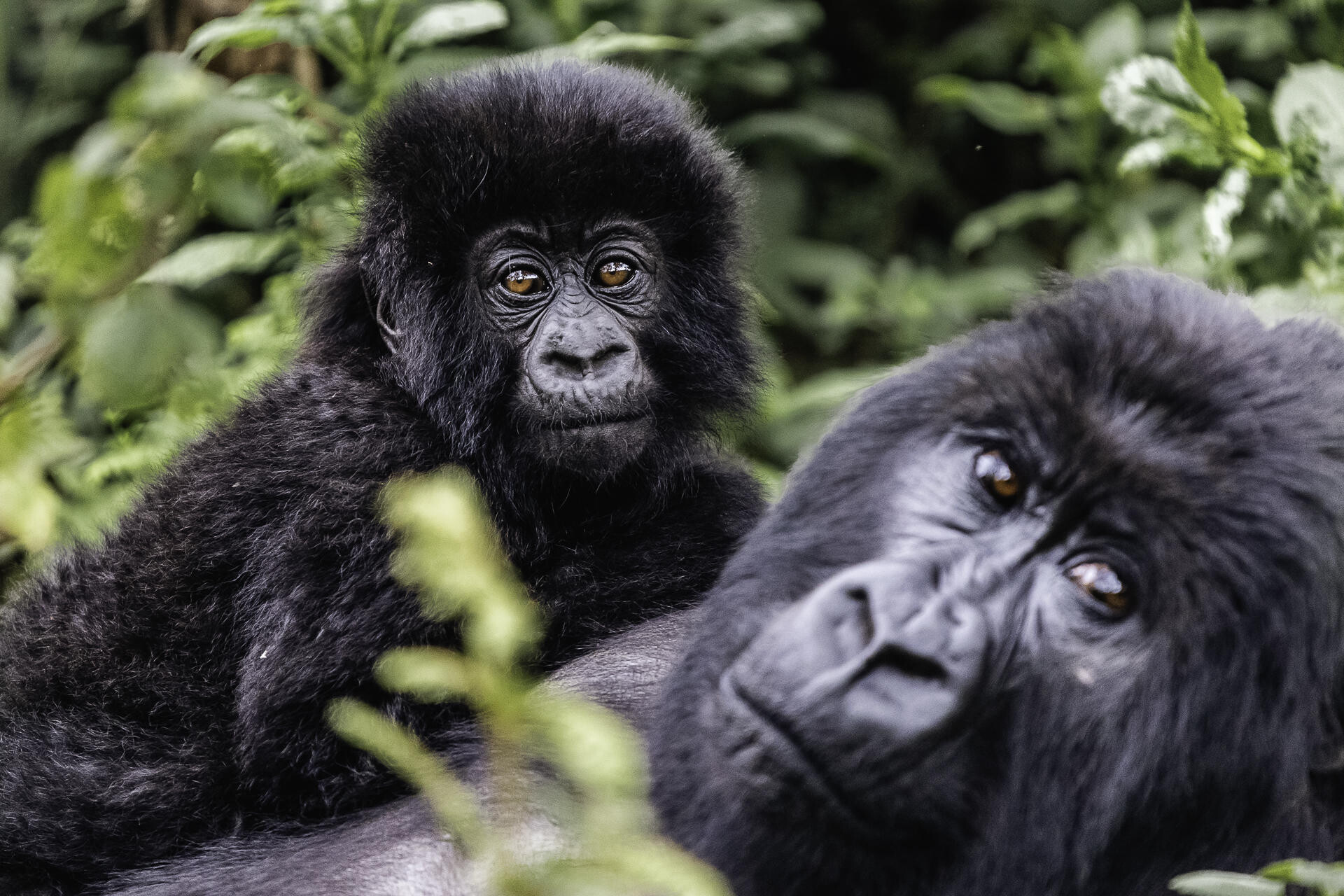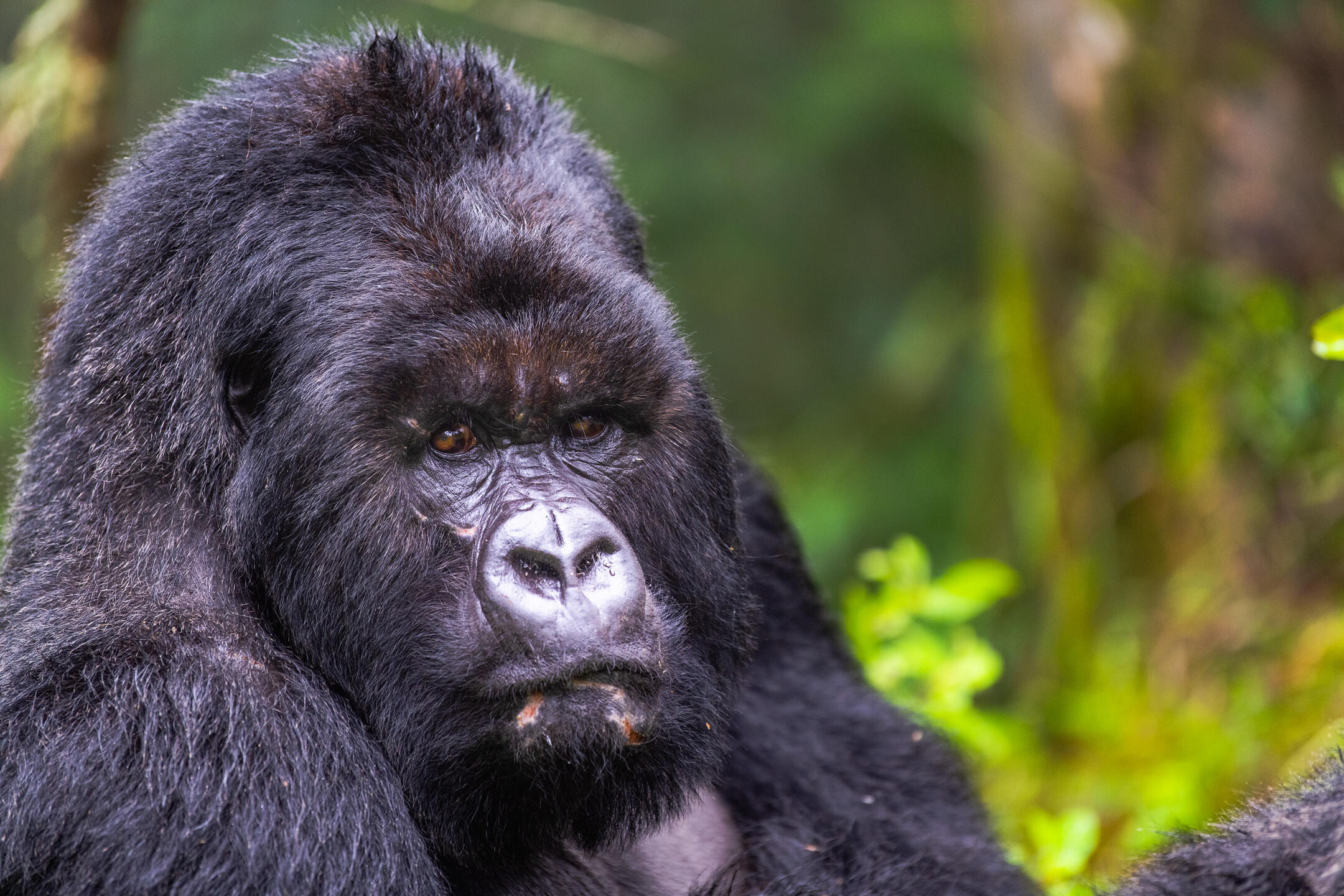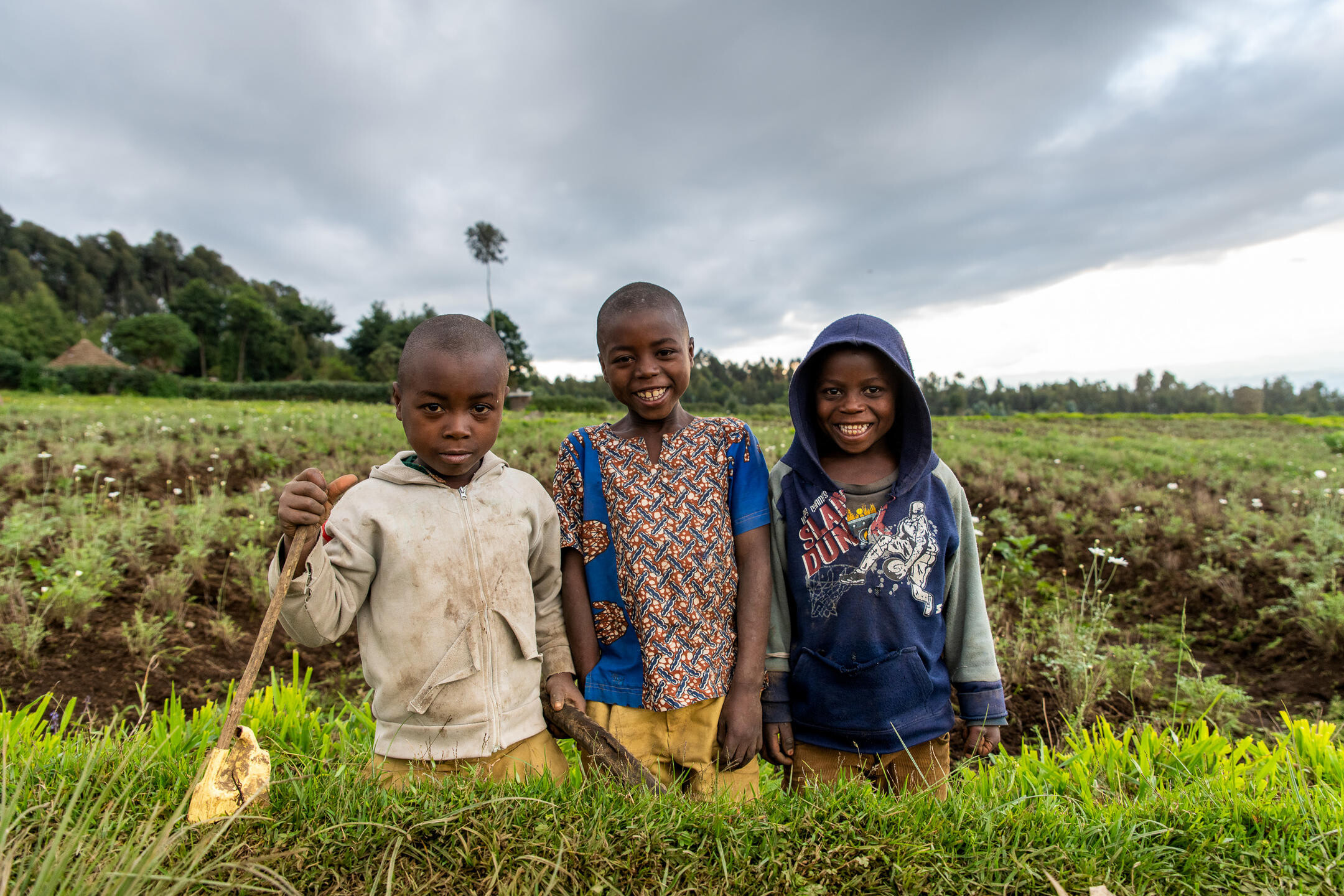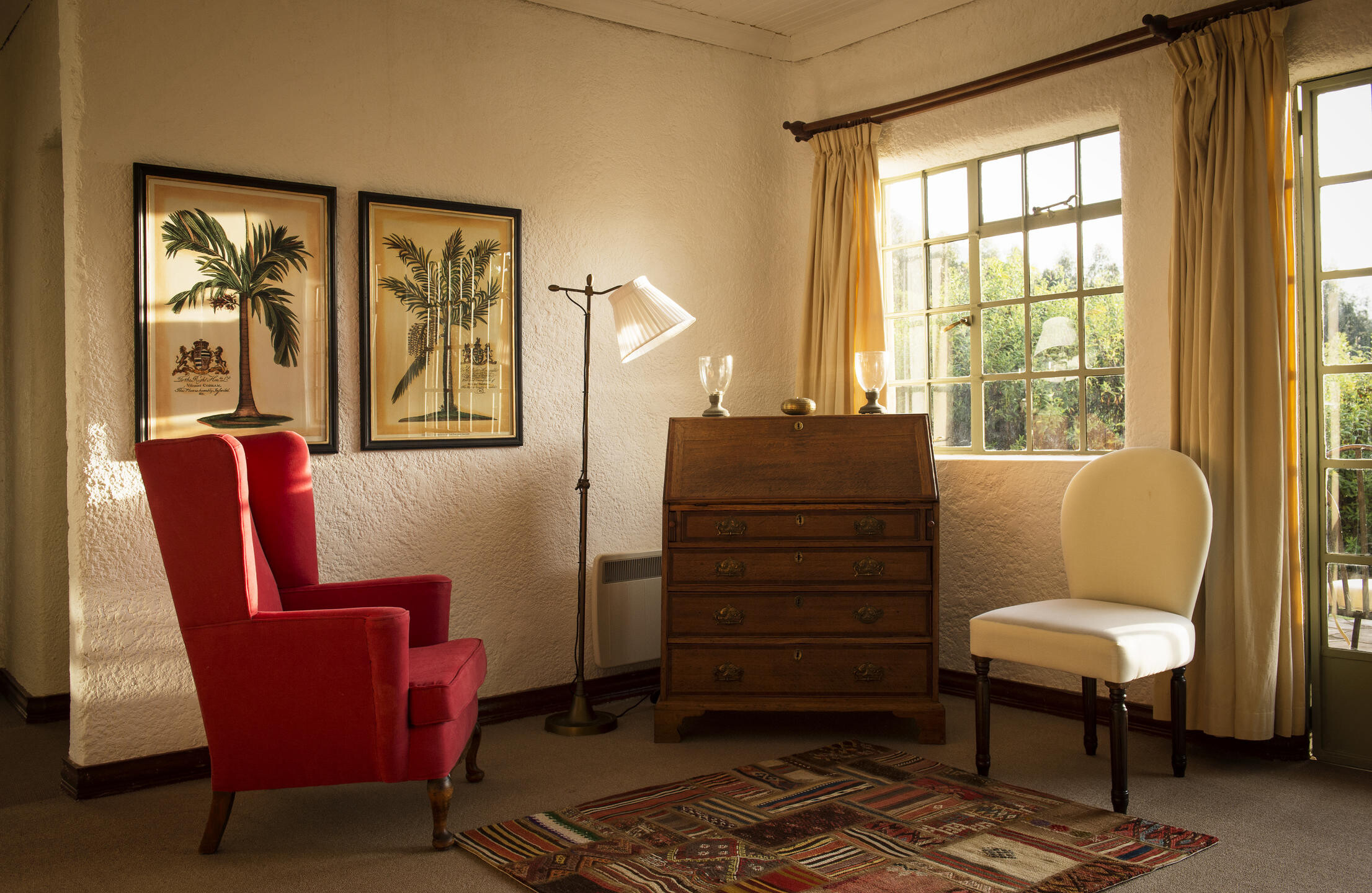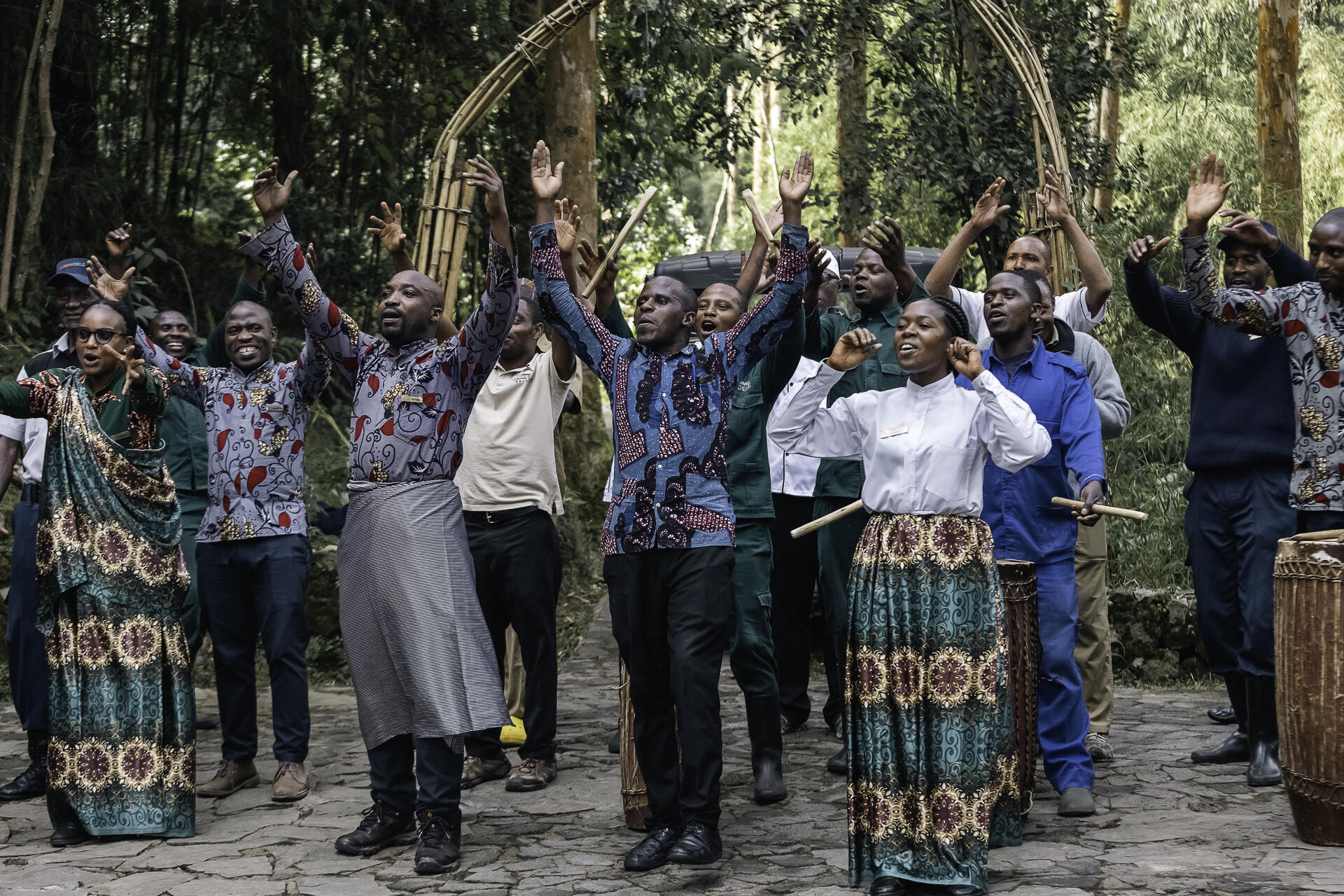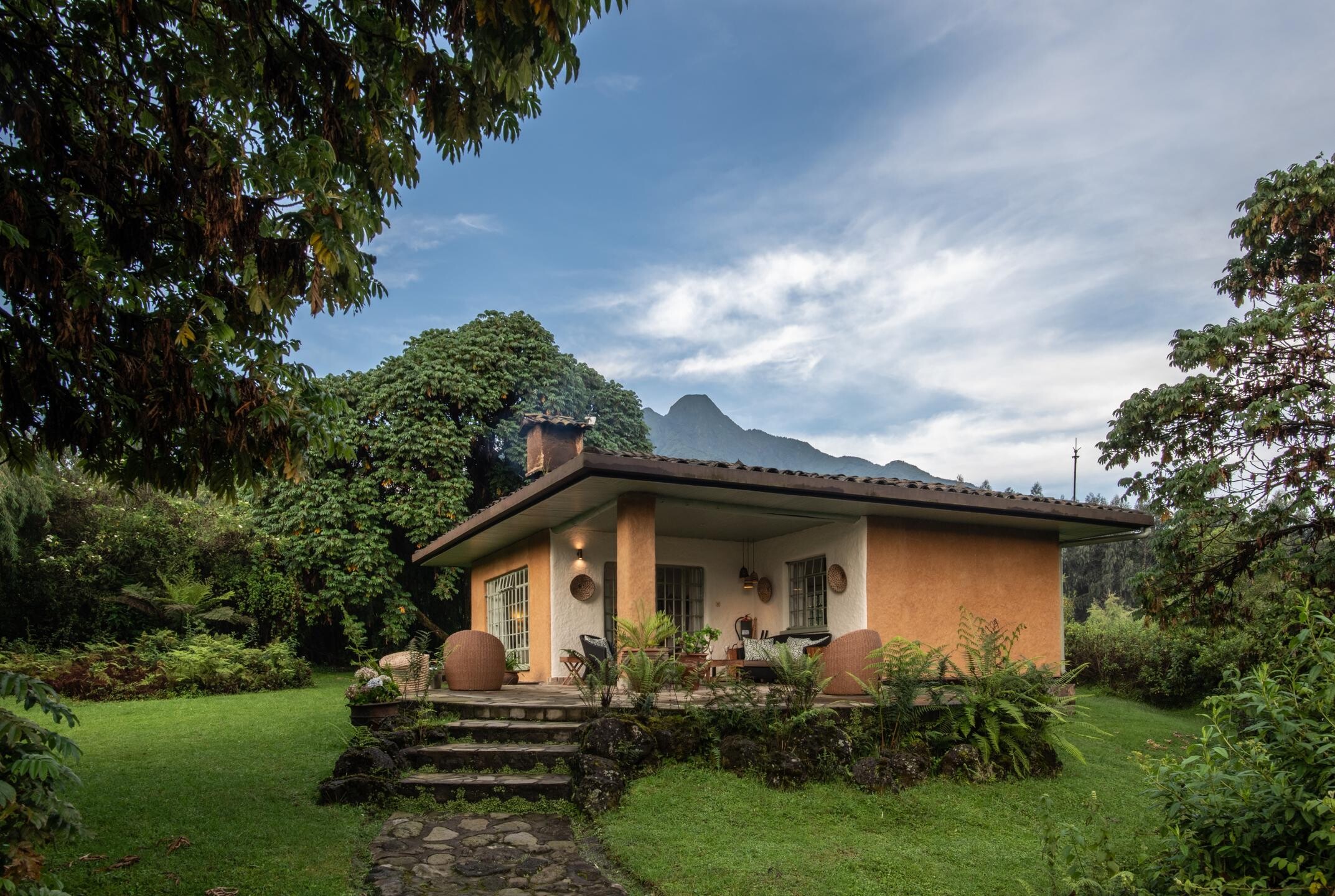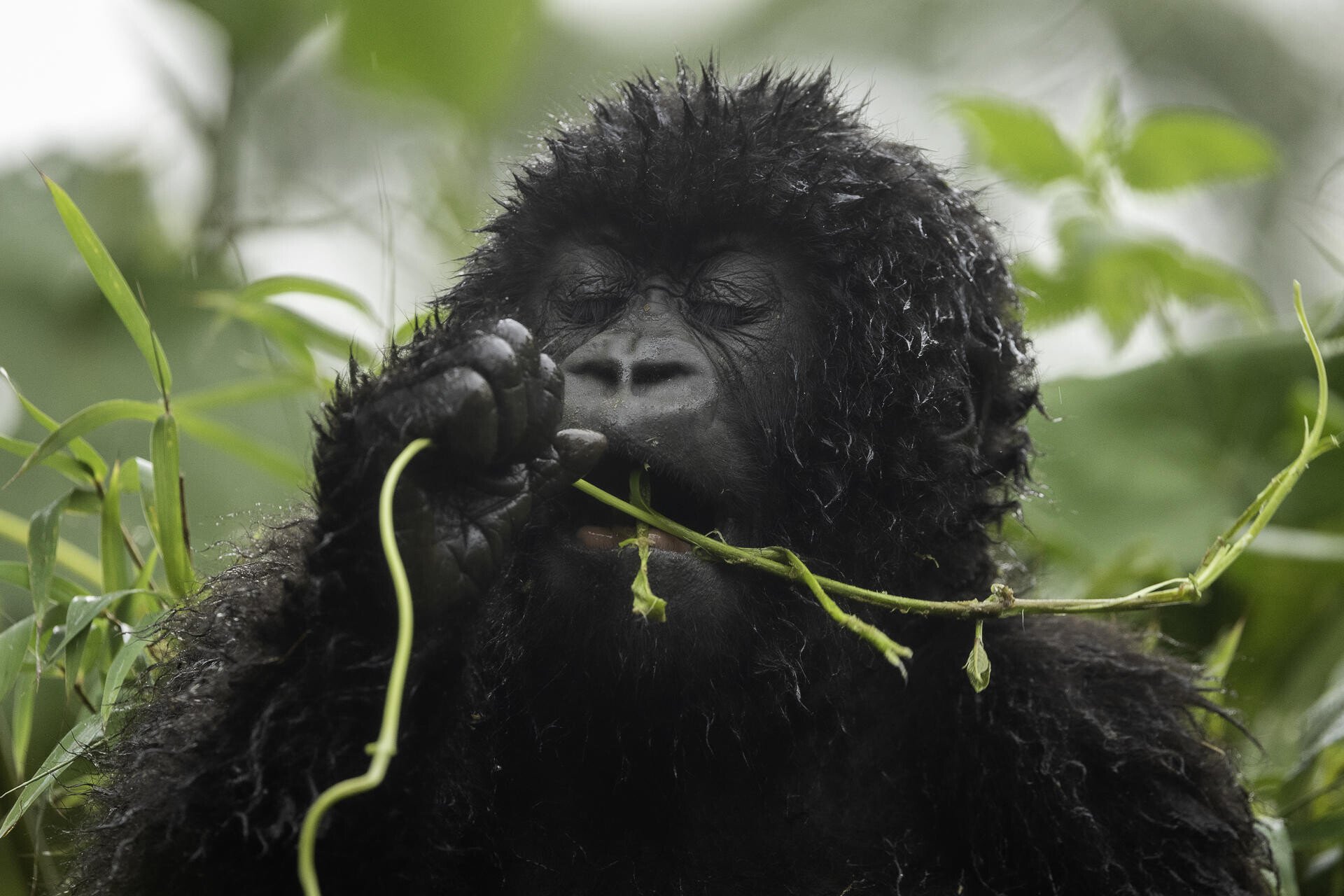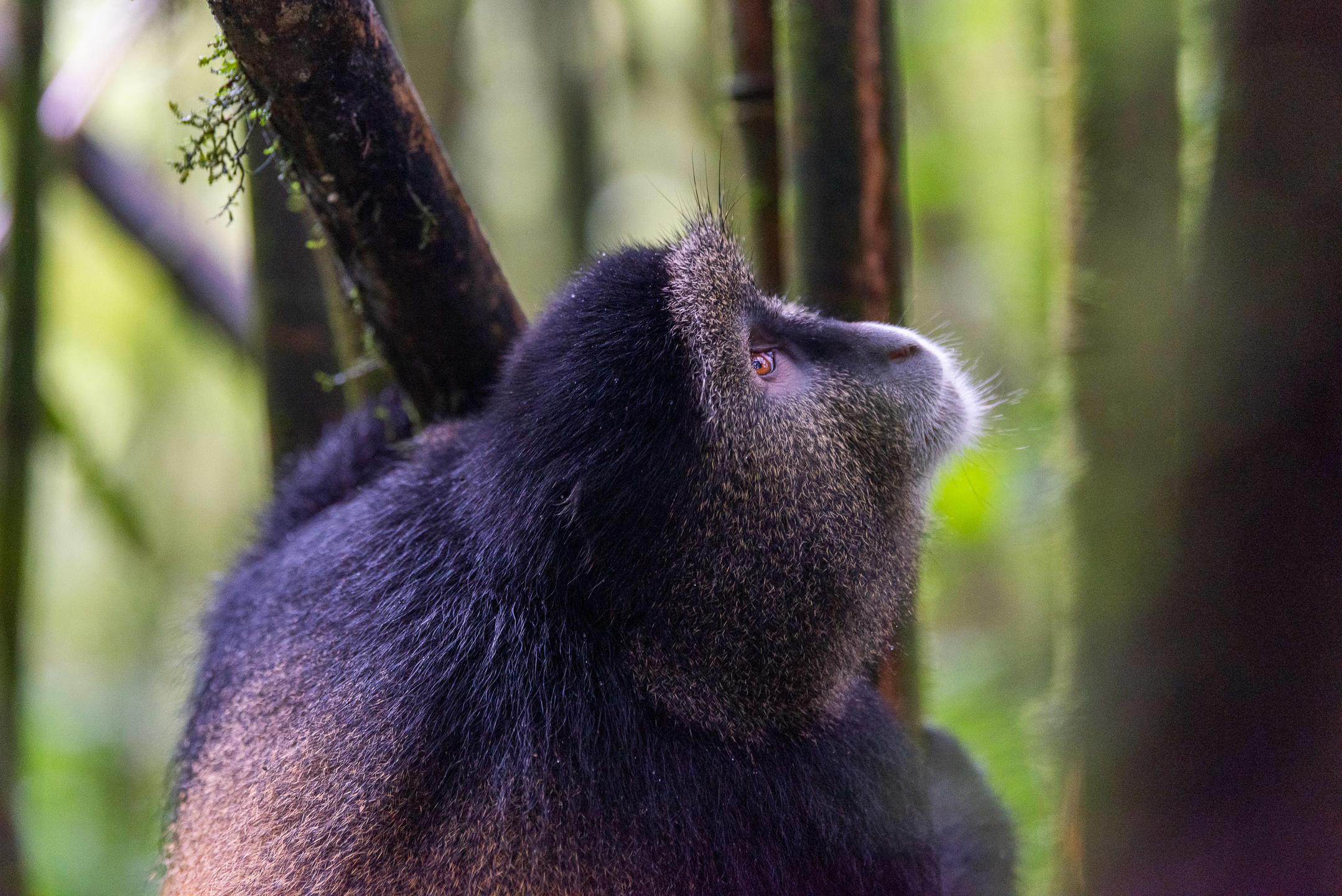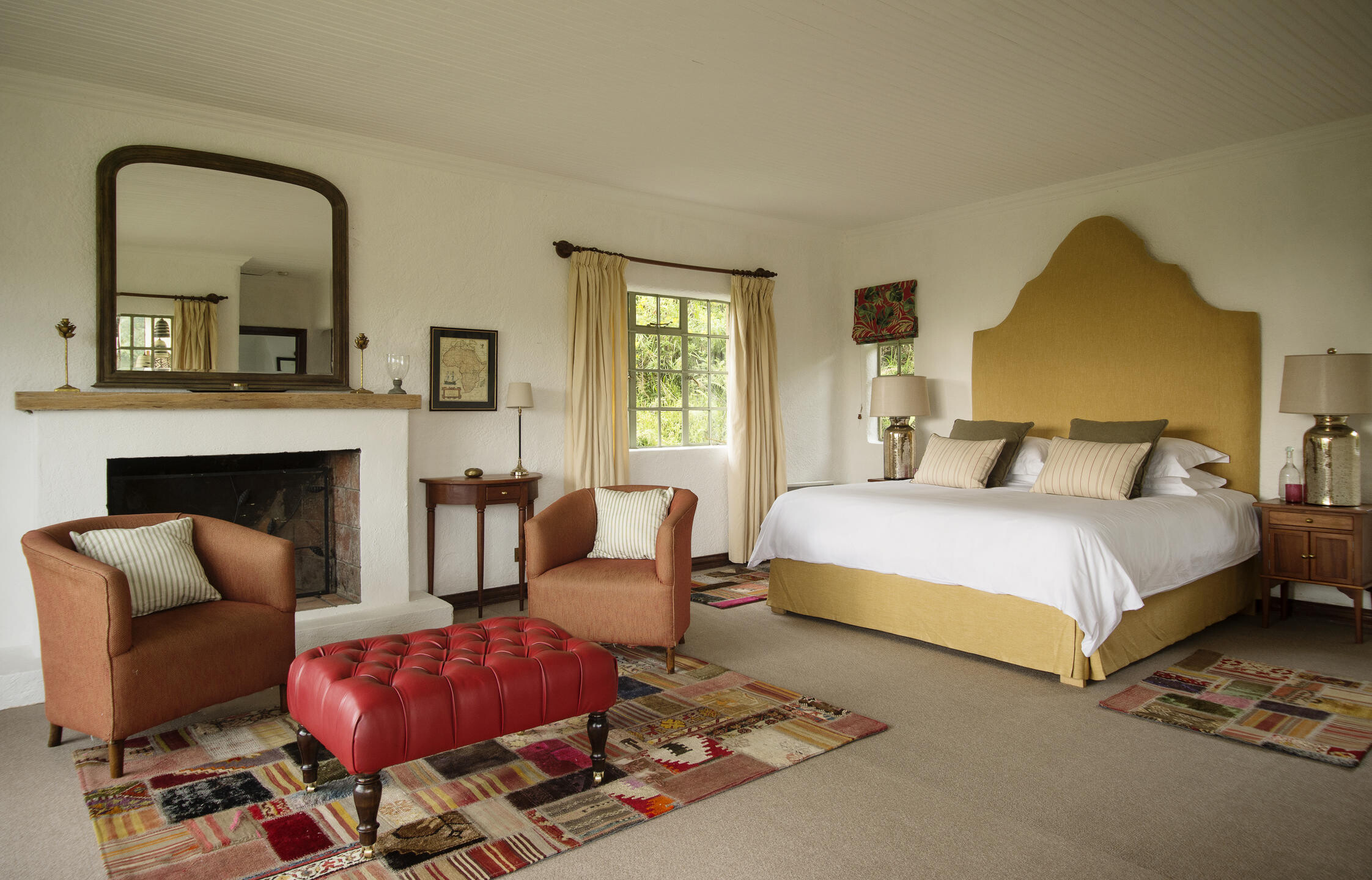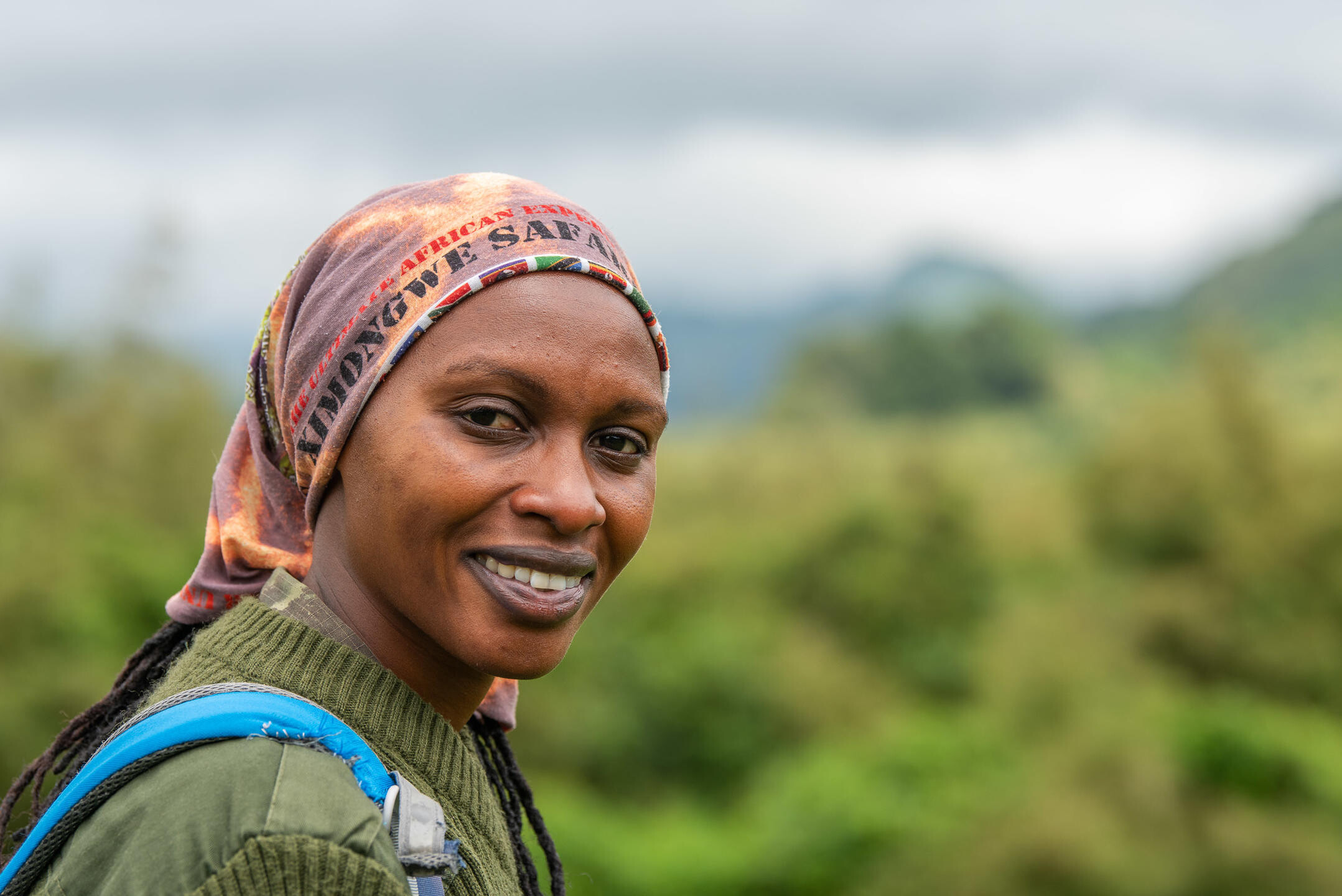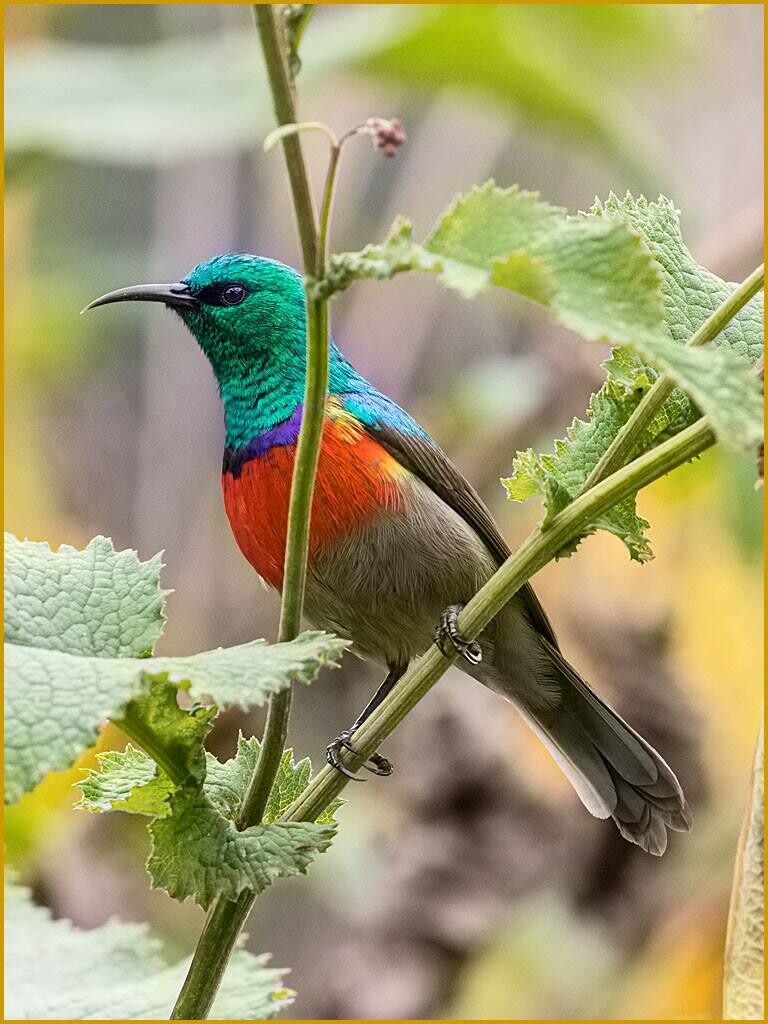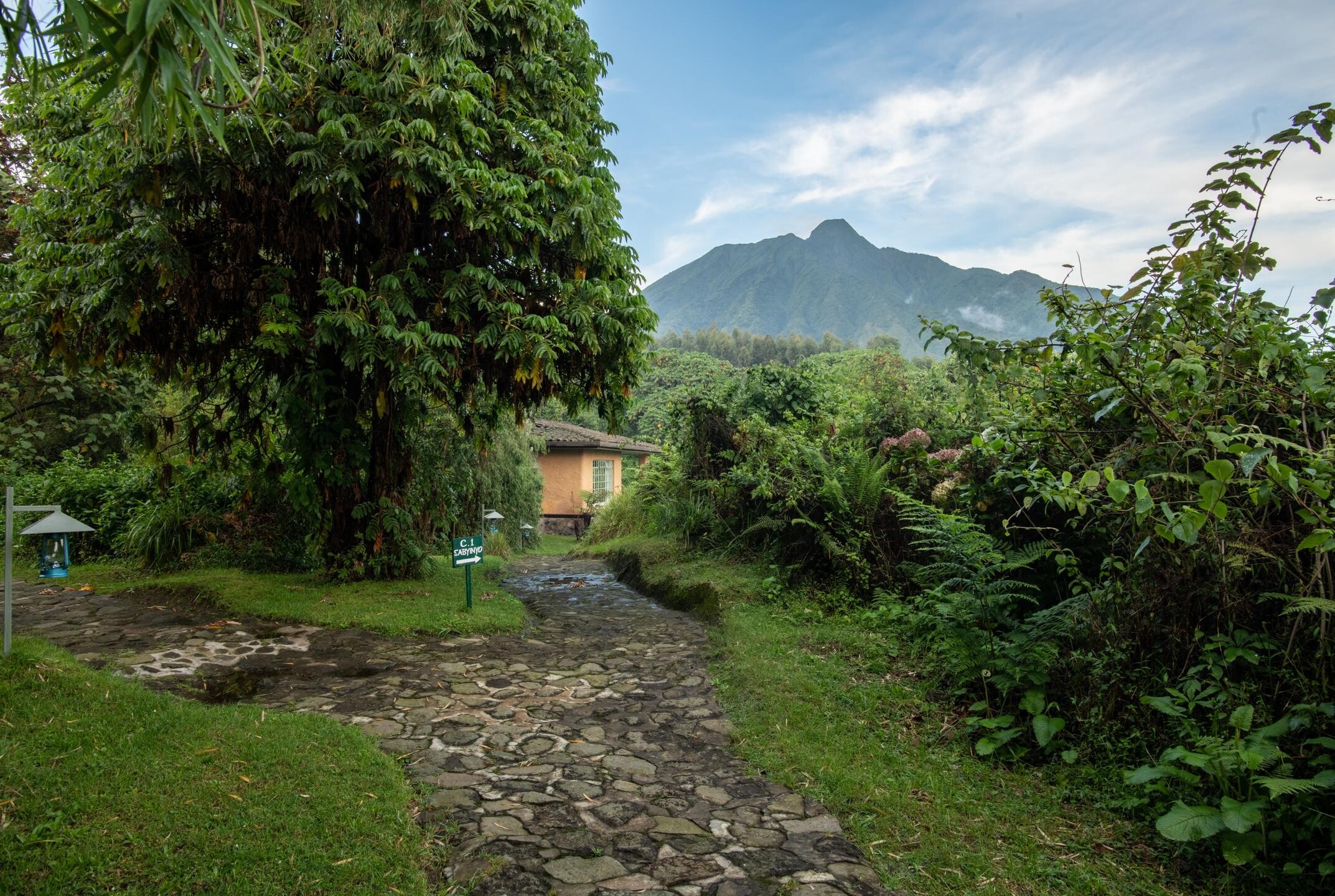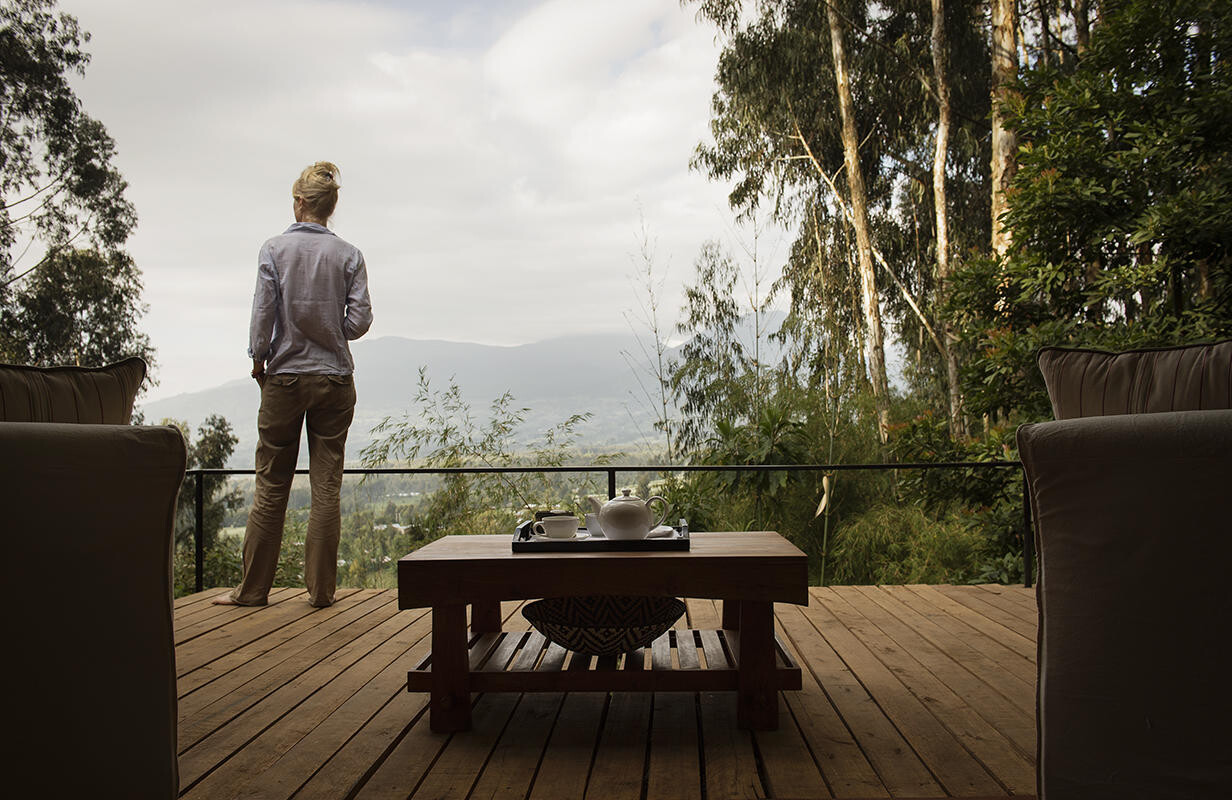 Volcanoes National Park is famously known for its mountain gorillas. Guests can trek to see one of the 12 mountain gorilla families in the park – an experience that will stay with you long after you're home. Here, you will also find the very entertaining golden monkey, side-striped jackal and serval.
Sightings of black-fronted duiker, elephant, tree hyrax, bushbuck, Rwenzori sun squirrel and Egyptian mongoose have been recorded, as well as a variety of genet and squirrels.
Birders will delight at spotting over 40 species of birds around Sabyinyo's grounds, like the Ruwenzori double-collared sunbird, Archer's robin-chat, mountain black boubou, strange weaver, mountain masked apalis, Rwenzori turaco and Rwenzori (collared) apalis.
The views from Sabyinyo across Karisimbi, Bisoke, Mikeno and Sabyinyo volcanoes can only be described as cinematic. And each charming cottage, (discreetly tucked away in the folds of the hills), offers a front row view.
After a thrilling day exploring the park, guests meet in the convivial main lodge, which has been designed to create an intimate space for guests to unwind in and share the day's adventures. Open log fires, and assorted seating areas in the main lounge and dining room create a luxuriously warm and inviting atmosphere. w
Get to within metres of Rwanda's iconic mountain gorillas in one of Africa's most biodiverse and scenic national parks.
Discover the future of impactful tourism at Rwanda's first-ever community-owned lodge.
Thrilling golden monkey treks and endemic bird species await, right on the 'doorstep'.