Home
>
Conservation & Community
Conservation & Community
Kusini Safaris is proud to take an ethical approach to how we conduct safaris in Africa. Conservation is critical for the longevity of safari and we like to work with and support local communities and projects to sustain wildlife and wilderness for future generations.
Please contact us if you would like to learn more and donate to, or even visit some of these projects. We can advise on philanthropy decisions and tell you more about community conservation and the impact of your safari. Ask us if you want to know more about the community efforts of particular safari camps and if you would like to make community conservation a feature of your safari.
Kusini Safaris continually invests in these projects through The Kusini Fund.
Conservation top ups. Round up the cost of your safari and donate to your chosen community conservation project. To the nearest hundred, to the nearest thousand!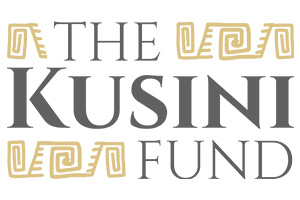 The Kusini Fund - Mkuyu Guide School
Mkuyu Guide School can be found in Tungamalenga, the last village on the road towards Ruaha National Park. The school is locally run and attracts young people from all over Tanzania, who aspire towards a career in the safari industry. With a minimum of resources the school has already seen lots of young students come to learn about the bush and tourism in Tanzania. Many of whom we have helped find work in the industry. Kusini Safaris has worked with founder Leonard Fidelis since the school began in 2013.
When local people start to see a benefit and opportunity to their livelihoods of having a national park like Ruaha on their doorstep, the goals of conservation become a lot more achievable. Tungamalenga and neighbouring villages see a lot of crop raiding by elephants during the harvest season and local pastoralists also frequently lose their livestock to hyena and lion, understandably this situation creates animosity towards conservation areas. As a safari company, it is our responsibility to foster the development of local communities and help them live sustainably with wildlife.
Every year we sponsor new students to attend Mkuyu and help them with all sorts of things like new classrooms, solar power, vehicles and more. If you would like to visit the school and sponsor a student, donate binoculars, or help in another way, please get in touch. Alternatively, you can donate directly here.
If you are concerned about your carbon footprint from your international flights, you can offset your emissions with Carbon Tanzania.